We are an original Pioneer Water Tank distributor with over 25 years experience and we are confident that you will find total satisfaction and a quality solution for all of your liquid storage needs.
Fergusson Plumbing is a long established family run business with 6 generations of knowledge and experience in the plumbing and water storage industry.
---
Our Services
We specialize in all areas of the water storage industry including consultation and design of water harvesting systems. Site preparation including excavation, sand pad and concrete ring beam construction. Tank installation, repairs and maintenance to existing concrete and steel tanks including reroofing, relining and core drilling. We also manufacture a range of corrugated aquaplate tanks up to 22,500LT.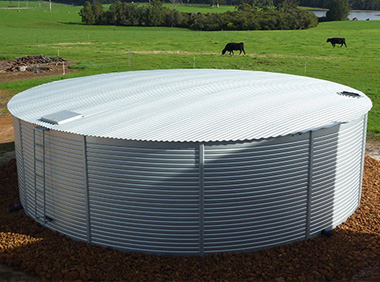 ---
Pioneer Water Tanks Rural
Designed for Australia's harsh and demanding conditions, Pioneer Water Tanks are manufactured using strong and durable, fully recyclable 100% Australian Zincalume® or Colorbond® steel.
---
Commercial/Fire Water Tanks
Our comprehensive range of commercial tank sizes can meet most industrial needs and range from 12kL to 10Meg.